DRYabode are a property care company based in Preston specialising in the repair and renovation of buildings in relation to damp, water ingress, and structural defects.
We possess an unrivalled determination to diagnose the root causes of building defects using the skills of our CSRT qualified surveyor (Property Care Association) and have a growing reputation for customer service, quality of workmanship and long term effectiveness of our work. We are very proud of our increasing regular client base. Please refer to  the testimonials page where you can see our work and what our clients have to say about us.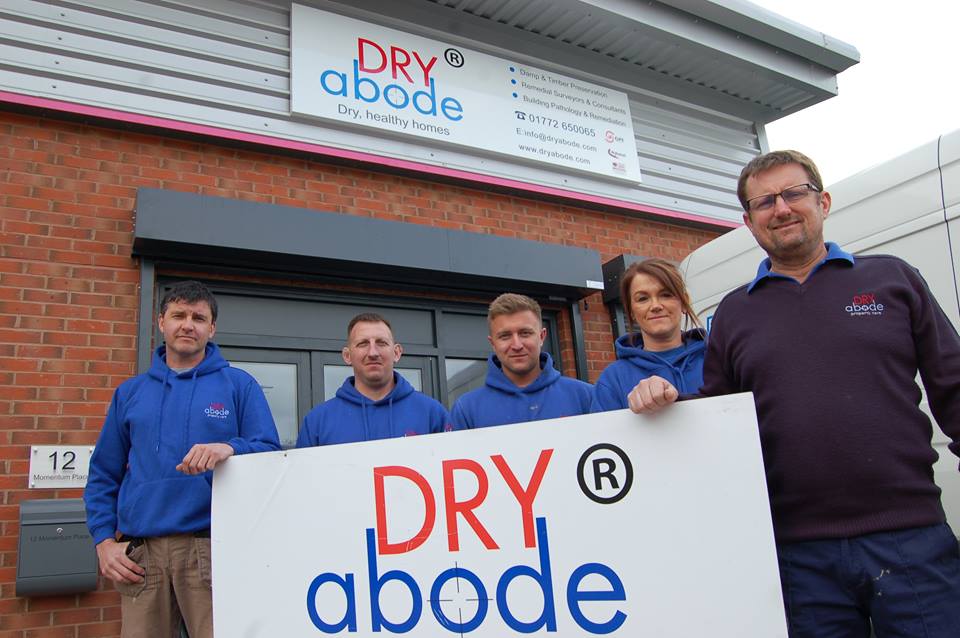 We offer a wide range of services from damp proofing, roofing and re-build to specialist repairs such as chimneys, lead gutters, cavity trays and plumbing leaks. Please take a look at our services page for a further insight.
David, the proprietor is the son of a building contractor and started his working life working with various trades on a variety of refurbishment, repair and renovation contracts for private and commercial clients. David  has a wealth of practical experience in the way modern and historical buildings are constructed, how and why defects develop and how the performance of a building can be improved.
This practical know-how is further enhanced as David is very much still practically based, carrying out the installations with our team.In addition, David has the following qualifications and accreditations.
BSc (Quantity surveying and commercial management)
CSRT (Property Care Association-Damp and timber specialist surveyor)
CIOB Chartered Institute of Building (Incorporate member)
'Envirovent' Accredited technician (Ventilation)
'Thor Helical' Accredited technician (Wall ties, restraints, crack stitching)
'Firestone' Accredited technician (single membrane rubber flat roofing)